Music: The Cardigans - Deuce (click to download)




So what happened in day 3?

A beginner's guide to Bangkok reads like this: learn up on its transportation system (as what most people would naturally have to do in major cities), get a decent living space, shower and/or get ample rest and then visit the Wats (temples)!





The long journey to King Ramathibodi I's Ayutthaya, former city of Thailand started at six in the morning. For those who didn't know, Ayutthaya housed the King and his servants in Thailand before then King Taksin strategically made Thonburi the next capital city after falling into defeat against the Burmese army. Thonburi, then eventually merged with Bangkok in 1972. The ruins in Ayutthaya today serve as a unique storyteller of what was Thailand in its prime.

Weather was expectedly savagely warm even in the wee hours of the morning. It is an important thing that you equip yourselves with at least two 1.5 litres of water if you are exploring the temples as you are expected to walk around for hours around the old city and free to snap pictures. Tired bodies and tired minds fret not! There are many stalls selling local delicacies and quick fixes to those who are thirsty.

Upon arrival, my group joined another in a briefing hosted by this old Thai gentleman, Mr. Pok (presumably a nickname of his). Mr. Pok fluently narrated the tale of Ayutthaya and Int into detail by informing us the use of the 'stupa's (storages), 'chedi's (temples) and 'prang's (tall temples). It is to be noted that some of them were Sri Lankan and Burmese in its design. Overall, I stopped over four different sites including Wat Phu Khao Thong, where stands the statue commemorating King Naresuan and his passion for fighting cocks.

Here are few pictures taken of the historical monuments: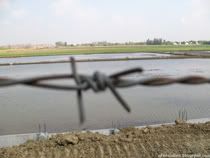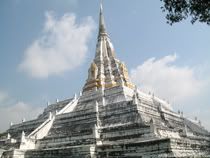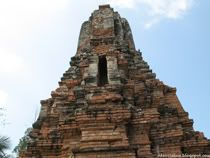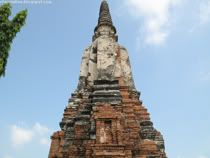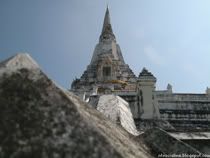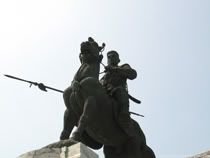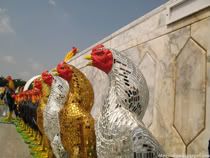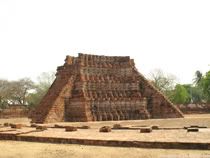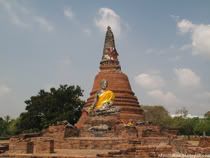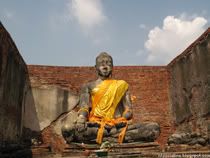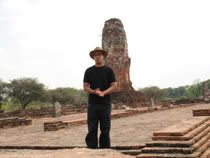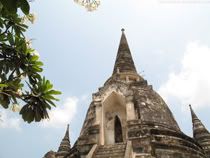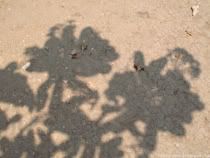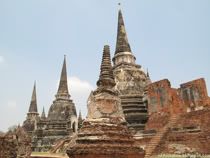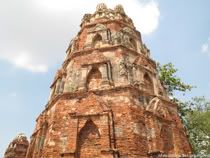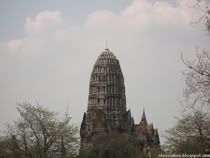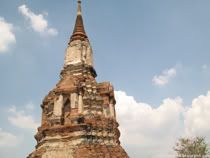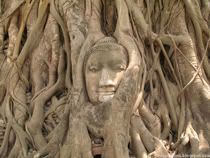 The many pictures I snapped during our visit to the ruins resulted in images that I more inferior in quality when I stopped over Bang Pa-In Palace, the former royal palace occupied by King Prasat Thong and then after the fall of Ayutthaya, revived by King Mongkut.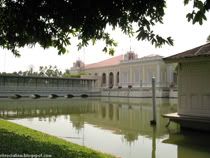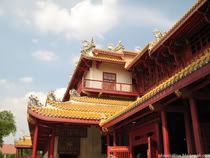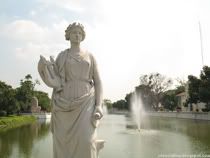 I was dead thirsty and flat out tired before the tour came to an end. The damage to my pockets for this day tour? MYR 150.00 per head. I basically checked out in the evening from The Residence without a shower in hours. Now, that may be nothing to some but it was extremely hot that whole afternoon so I was sweating like a pig and a refreshing bath was more than welcome at that time! I moved next to Lub'd.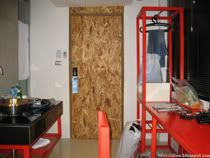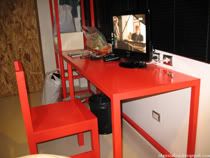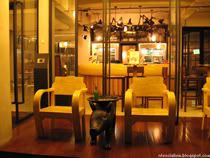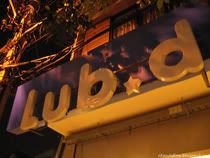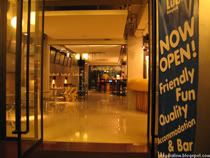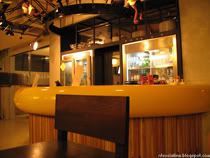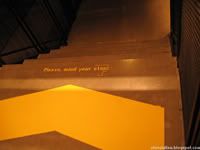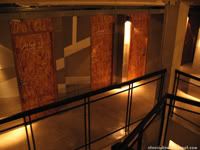 Lub'd Bangkok is a wonderful hostel located 15 minutes by foot from the Chong Nonsi BTS station. To make up for its walking distance, Lub'd offers a relaxing ambiance for a hostel in the city area. This is complemented with a stunning aesthetics that likens it to chic European hostels. A very warm and jovial hostel administration crew made my visit even more memorable! Free internet usage, a bargain offering bar and a 'theatre room' was a big bonus too. I spent that night talking to two other tourists; one from Switzerland and another from Sydney, Australia. Staying on the 4th floor, I guess the only flaw was that it didn't have an elevator. (I suppose they wanted to be consume less energy for the benefit of Mother Earth?)

Rates at Lub'd Bangkok are as follows:
1. Dormitory (mixed and sharing bathroom) - 650 baht per bed
2. Lud'd Ladies' Dorimitory (ladies only & sharing bathroom) - 750 baht per bed
3a. Railway Twin Room - 1,300 baht per room (one person)
3b. Private Room & sharing bathroom - 1,600 baht per room (two persons)
4a. Lub'd Double Room - 1,700 per room (one person)
4b. Private Room with bathroom - 2,000 per room (two persons)

Rates indicated here are inclusive of 7% VAT.

More to follow...