Music: David Kitt - Up To You (click to download) / alternate link (hooked this link up due to complaints that my host is cracking up again)

25 Feb 2007 at the Stadium Negara, Kuala Lumpur. No rock band has performed on Malaysian soil with such authority as Muse did. A commendable concert performance from one of Britain's best! Like all good live acts, the band wasn't there in a chatty mood but nevertheless thankful for the enthusiastic crowd. Here are the shots taken that night albeit from approximately 150 metres away of the stage.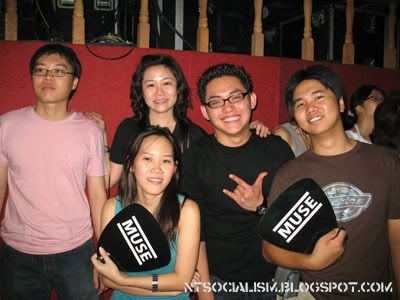 Uh oh...look at them supermassive indie kids on the prowl for some Muse actshun!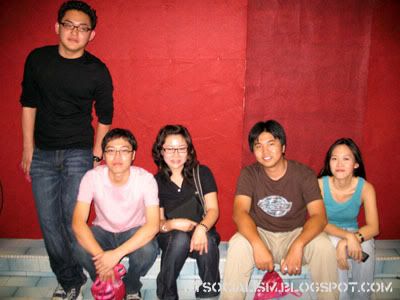 As you were, indie kids!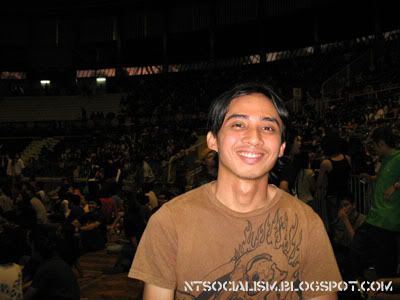 My hombre, Zack. Happy to see his well-earned ringgit go to Bellamy and Co.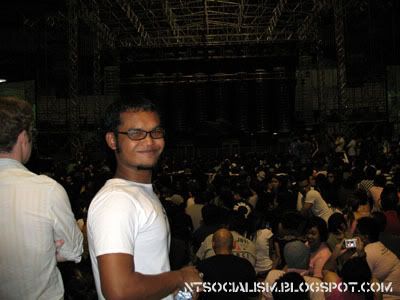 Zack's mate, introduced as 'Mat'...all smiles here!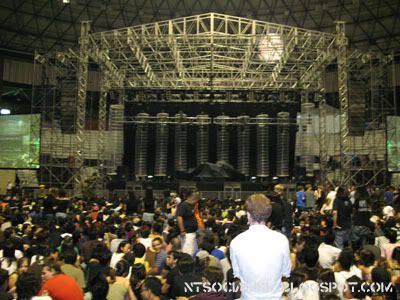 Full house y'all!



The indie kids, Beng Yew, Jin and Boon Seong, clearly pissed off that the band took 45 minutes to come out.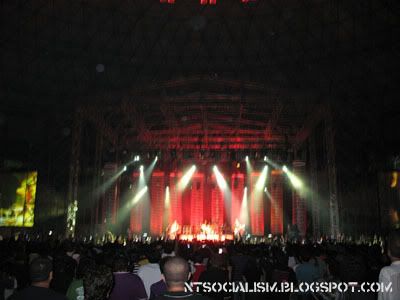 Lightscapes built around the stage set. Premium, dudes!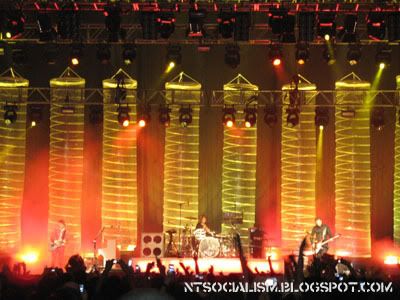 If this was Radiohead, I don't think they'd put that (yellow coils) on stage.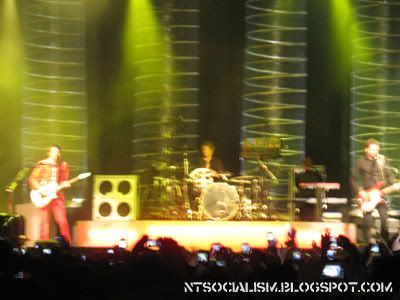 Like it would all dark and morbid with a single spotlight focused on the lead singer.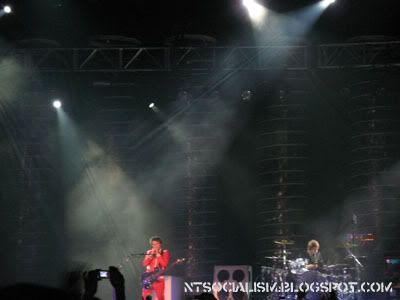 Yeah, something like this!



No, wait that ain't Tchocky...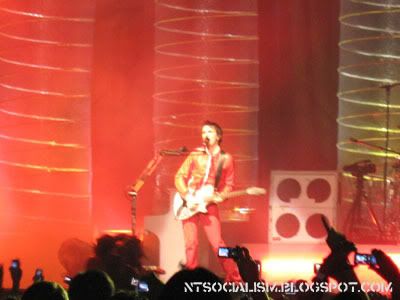 Look there's Agent Fox Mulder rockin' the suburbs!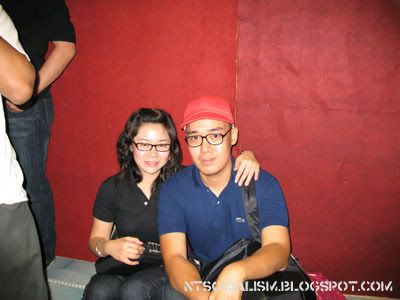 A riveting performance from the lads. Thank you Muse!