I was craving for it. Penang's finest. Every single succulent & aromatic bite of it. I was craving for 'The Original Fatty Loh's Chicken Rice'. But when I returned to its last known location at 37-G Cantonment Road, it was all but gone! Then it occurred to me that announcements have been relayed in October regarding their move to a new outlet at Nagore Place, Nagore Road. Scouting for the place was easy...find the only restaurant in the area with the most cars parked around it!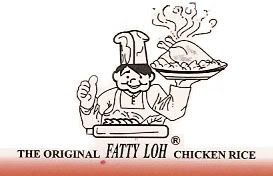 The original logo for Fatty Loh's, discontinued from use as of 1st November 2006.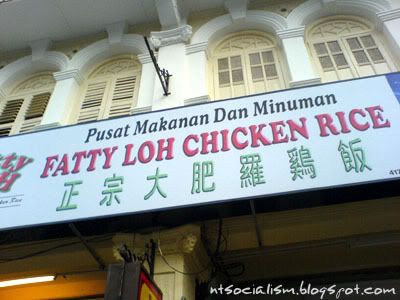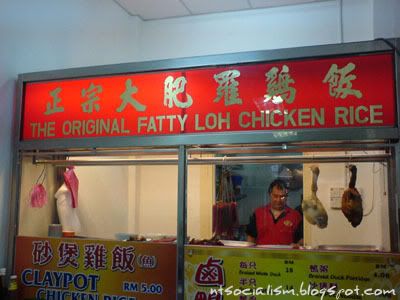 To those not in the know, 'The Original Fatty Loh's Chicken Rice' was established back in 1969 by its current sole proprietor's father, Mr. Loh Kok Keong. It flourished from being just a small family business in a little wooden house along Fettes Park, Tanjung Tokong to a major Asian food connoisseur's attraction in Penang. The family business prospered for many years to the point that they had to expand their business to the city area. And so it happened...in 1997, 'The Original Fatty Loh's Chicken Rice' was then relocated to No. 37-G, Cantonment Road, Penang. Till today, 'The Original Fatty Loh's Chicken Rice' boasts of having the most loyal regulars not only from Malaysia but returning patrons from the world over! In the same year of its 're-establishment', it won the prestigious Mix FM 'Best of Malaysian Food Award' under 'The Best Chicken Rice' category.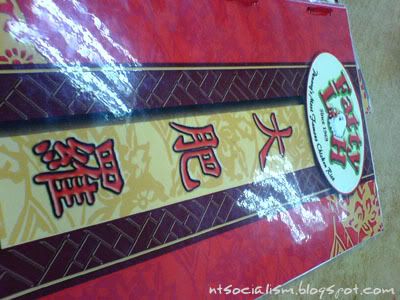 From the old generation to the new, the recipe remains the same as ever. Passed on by the originator himself, the authentic chicken rice meal is the only recipe in town with specially roasted chicken teamed with steaming hot white rice, hot ginger chili sauce and special black sauce.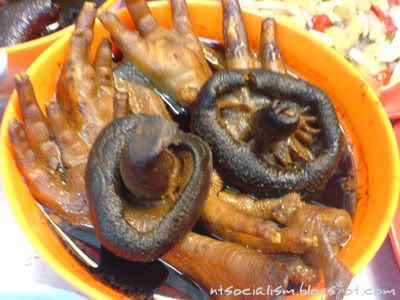 Variety has always been observed so new culinary delights have always been added for the customers. As of January 2006, besides the usual chicken rice meals for 1 to 8 pax, they have been serving:

- Pork (roasted pork, bbq pork with sweet sauce, chinese sausages, pork ribs).
- Duck (roasted duck, braised duck, duck meat).
- Noodles (fishball noodles, rice vermicelli, rice vermicelli with fish fillet, claypot noodles).
- Porridge (fish, chicken, bbq pork, duck, plain).
- Vegetables (bean sprouts in oyster sauce, bok choy in oyster sauce).
- Other dishes include vinegar pork, hot & spicy vegetable soup, thai kerabu (pickle), stewed chicken feet with mushroom, otak-otak (fish cake), beancurd, salted eggs and mushrooms.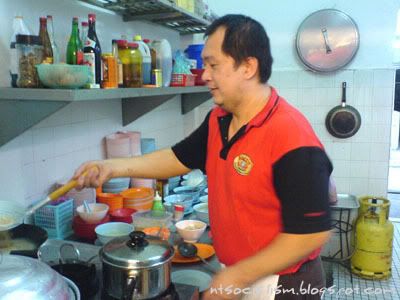 Chef de mission, Mr. Tony Loh.

Patrons not only love the dishes provided, but also the casual and friendly ambiance and atmosphere infused by the staff members and owners Uncle Tony Loh Seng Lee and Aunt May Eu themselves. The former; the always humble and friendly dude behind the chopping board, explains to me that resulting from high overhead costs, their restaurant had to be shifted in November 2006 following the raise of rental charges for their restaurant on Cantonment Road. The move to Nagore Place promises a better environment (laid-back traditional Chinese wooden house), ample parking space and an even better ambiance for discerning chicken rice lovers out there.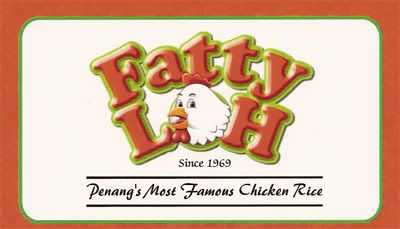 The new face of Fatty Loh's.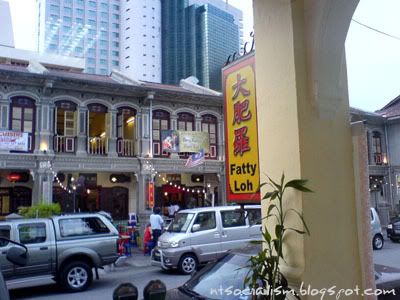 To the loyal customers and inquisitive taste buds, the famous chicken rice restaurant of most Penangites is back in full throttle after shifting operations from Pulau Tikus to Nagore Road. Open from 9 am to 9 pm, 'The Original Fatty Loh's Chicken Rice' is now located at Nagore Place, 77 & 79 Nagore Road, 10050 Penang. Call 6-04-229 4268 to make your reservations today.

NOTE: IMAGES ARE PENDING FOR UPLOAD ON OUR PRIMARY IMAGE HOSTING SPACE. BLAME THE TAIWANESE EARTHQUAKE SO I WAS TOLD (pity the lads over there) - I'M HAVING SEVERE ISSUES WITH PHOTOBUCKET AT THE MOMENT...APOLOGIES FOR THE INCONVENIENCE.

UPDATES 7 JAN: Photobucket's still down so the blog updates will have to be postponed till further notice.

UPDATES 8 JAN: Uploaded all images!