Housewarming party over at Leorna's new crib!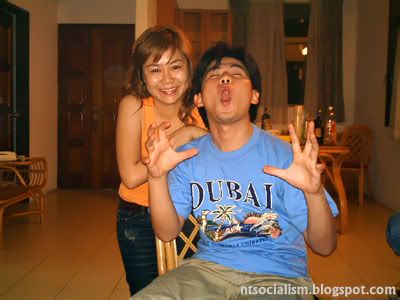 Boo!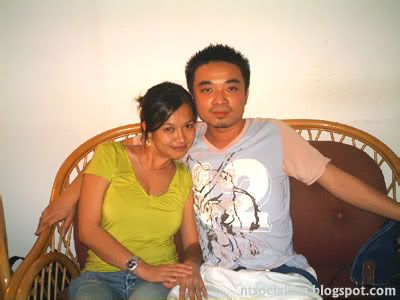 Cat and Brad...aww!!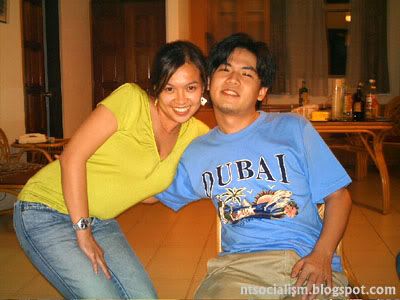 Brian 'Jay' and Catherine feelin' each other's l o v e!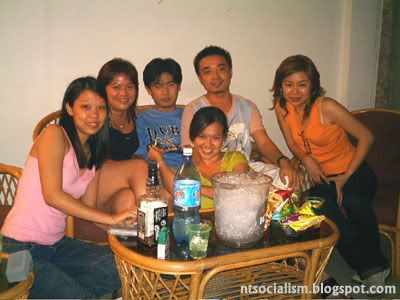 Shiny happy people!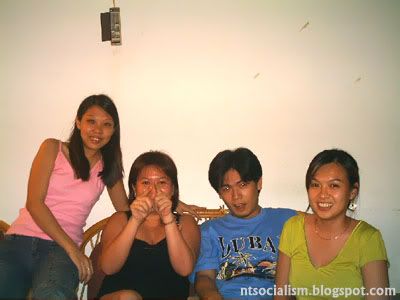 An outtake from our camera shoot.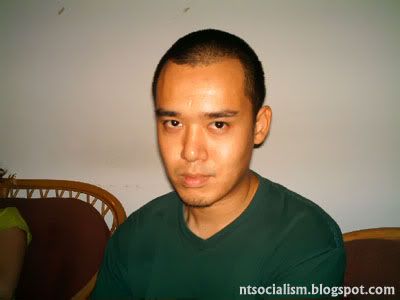 That's me lookin' pissed off at the camera man.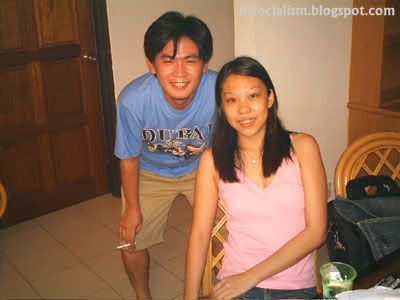 Rachel and Brian.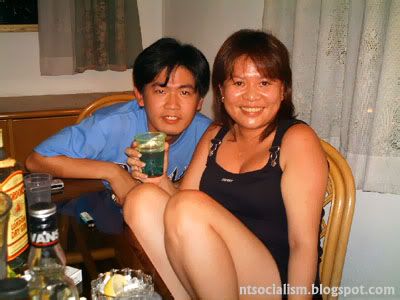 Brian and Leorna the cutie.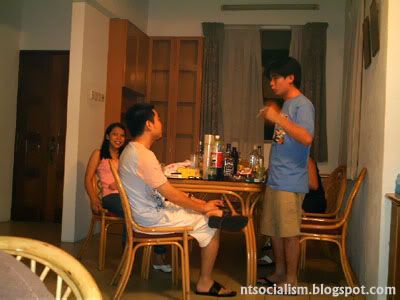 Brian giving another of those "religious speeches" again.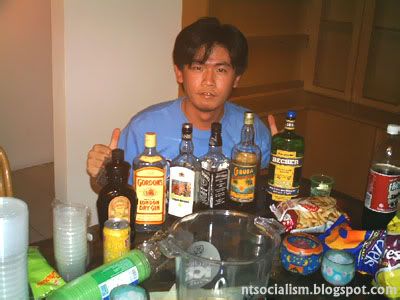 Brian's proud of his liquor collection!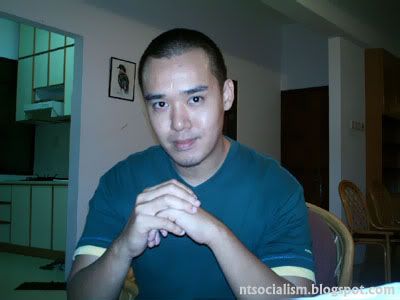 That's me at my best avoiding a Colgate moment.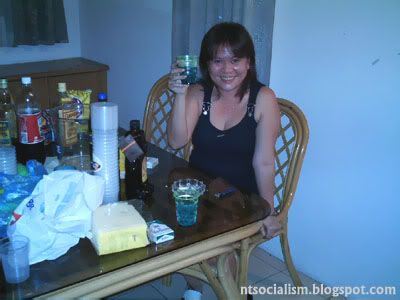 Cheers mate!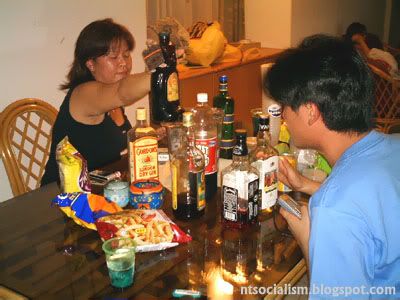 "Pass the booze over Leorna...don't keep it all to yourself!" exclaims Brian.