My cousin sister has just sent over these lovely pictures of her having kebab pizza with Eddie and Kristin. I figured that for me, NOW is the best time to visit Sweden. It looks cold and that suits me just fine!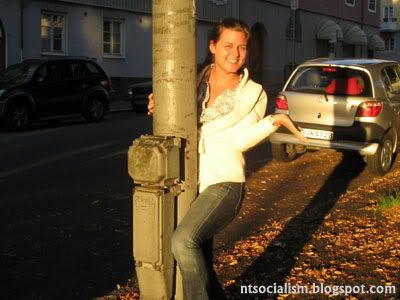 Somebody sure likes the 'pole'. :P



Eddie digs older women ;)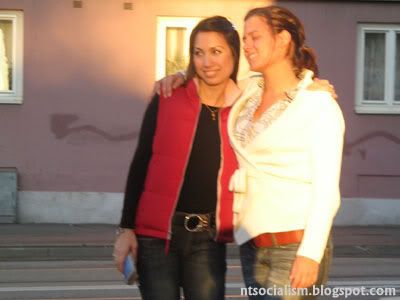 Wait a minute...who else was taking pictures of these two beauties??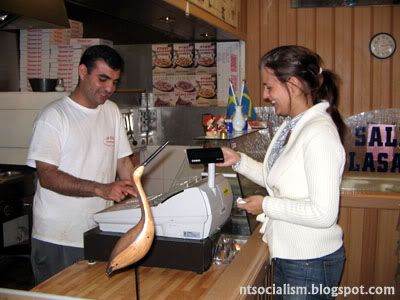 She don't speak no Italian but she sure is being super friendly with the pizza dude.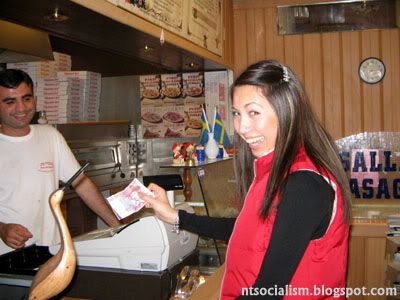 "My turn! My turn!" exclaims an excited Helene.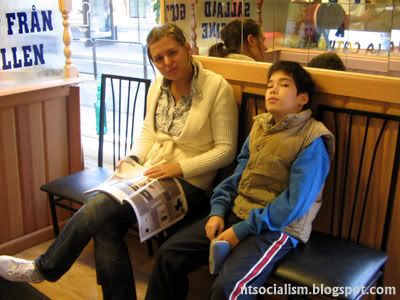 Waiting for the pizza with Eddie...Kristin looks impatient...



Kristin digs the Italian guy so much she goes for the additional toppings.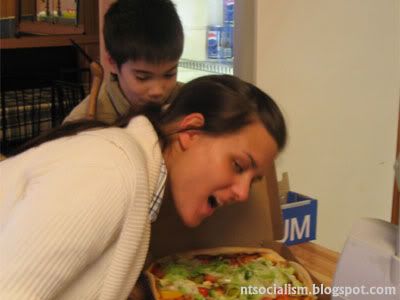 "If only Italian men smelled as good as this!"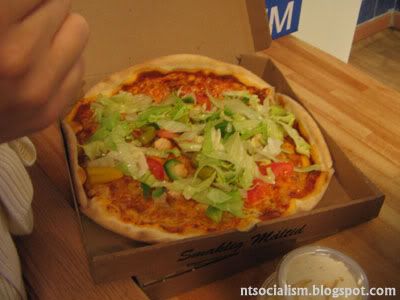 "Mmm...heavy, colourful, crisy and sumptous!"