Music: The Beatles - With A Little Help From My Friends (click to download)

Ok so we're not really officially that 'old' (yet) but it was nice to have my former schoolmates visiting me during my recuperation at home. If there's any welcome guest in my house, it's by default old Penang Free School boys who have been so kind to drop by and listen to my plans for the future. You know, once you've lost much normalcy in life, you really want to hug everyone and tell them you're glad they stuck around.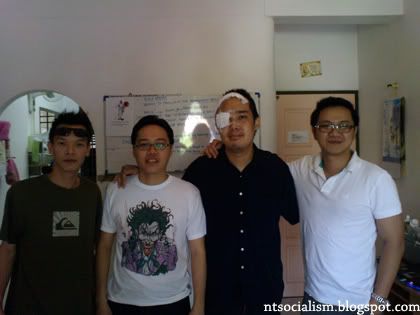 From left: Alvin Ong, Saw Swee Jin, yours truly & Tan Beng Shang.

UPDATE (5 October 2008 @ 1900 hrs):
Today, another group of old friends came about for a visit.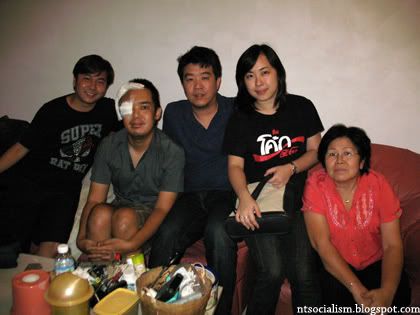 From left: Valen Tan, happy ecstatic me, Tan See Siang, Boon Shih & See Siang's mum.

UPDATE (6 October 2008 @ 1900 hrs):
Lovebirds Karen Kee and Stan Ooi decided to couch surf at my place too!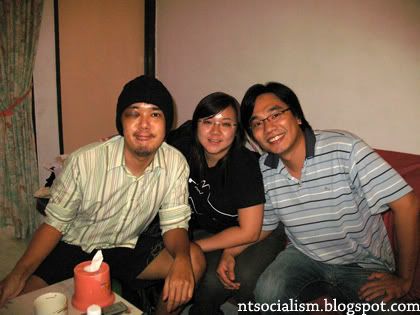 UPDATE (7 October 2008 @ 2000 hrs):
Old classmate Jason Chin Kim Khoon got couched too!




UPDATE (12 October 2008 @ 1730 hrs):
Godsister Lee Ai Ling and her long-time boyfriend (and my long-time schoolmate) Kok Heng goes stark raving mad couch crazy at my place!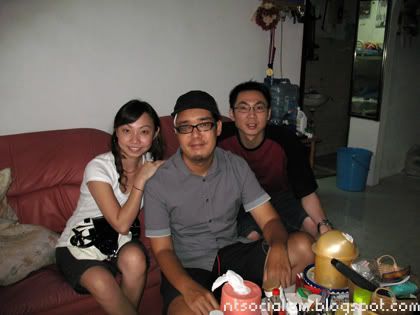 UPDATE (19 October 2008 @ 1530 hrs):
More couch surfers! This time Naimah and Mazilifah gracing my humble abode. Long-time friends Brad Ch'ng Lye Eng and Catherine Goh Lean Nee opt to stand instead.