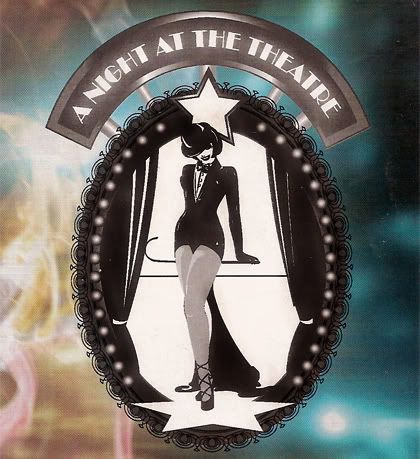 Mark your calendars!

Penang's unrivaled ballet establishment, Priscilla Ballet Academy in collaboration with their Sydneyian peers, Planet Dance is scheduled to shake some action in the island with 'A Night At The Theatre' at Dewan Sri Pinang on the 15th of November 2008. The aforementioned show is a tribute to various musicals that have graced Broadway, London's West End and the world of cinema.

Dubbed as Priscilla Ballet Academy's 34th anniversary & annual charity fundraising event, expect nothing short but a virtuoso performance by Penang and Sydney's finest dancers. Spearheaded by its pioneering artistic director, Miss Priscilla Teoh, it is also interesting to note that the 20-member cast of award-winning Planet Dance will travel to Penang on their own accord to make this outing a sensation you'll never forget!

Performance art interpretations of classics, namely of 'Miss Saigon', 'Billy Elliot', 'Hairspray', 'High School Musical', 'Legally Blonde', 'Moulin Rogue', 'Dreamgirls' and 'Phantom of the Opera' promises to deliver a captivating and invigorating experience to those who crave for an upturn in the local arts scene. Penangites have never before been pampered by a collection of exciting musical pieces all filled in one memorable evening!

What better way to indulge in performance arts than knowing that you are supporting a list of beneficiaries devoted to caring for people with disabilities, single parents and the elderly. This event is also endorsed by the Penang State Government for the aid of The Little Sisters of the Poor, Shalom House, Asia Community Service and Soroptimist International Penang.

Tickets are priced at MYR 40.00 sold out!, MYR 60.00 and MYR 100.00 and are available at these outlets:
- Priscilla Ballet (Phuah Hin Leong Road) / 04-2276918
- Priscilla Ballet (Sultan Azlan Shah Road) / 04-6448209
- Jammin Senzation (Masjid Negeri Road) / 012-4783966
- Little Sisters of the Poor (Batu Lanchang) / 04-8283437
- Shalom House (Thomas Road) / 04-6564146
- Asia Community Service / 04-6585396

Download the e-flyer for the event here.
For more information, please contact Miss Judy Chan (6-04-3907753) / charityconcert08@gmail.com.