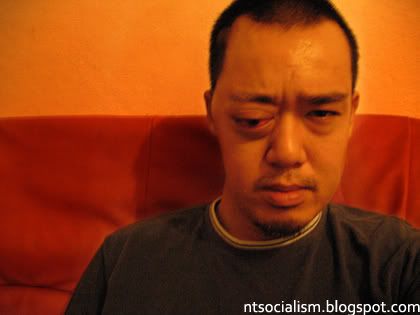 My eye hurts so bad these days its hard to get some decent sleep.
I wonder if the doctor could prescribe valium for me.

UPDATE (5 SEP @ 1857 hrs):
Like the late Heath Ledger, I have a handful of Stilnox and chlorpheniramine maleate (4mg) to counteract with my sleeping problems and pain respectively. I'll definitely use these with caution.