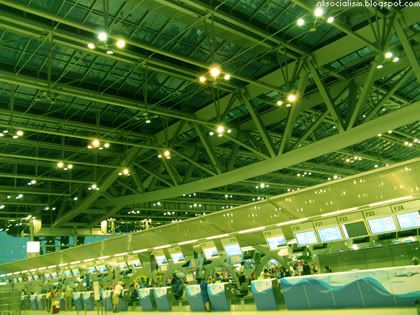 After countless sleepless nights, it all has to come to an end. But could another chapter be opening soon? The taxi driver was slated to pick us up at 5 in the morning. I was disheartened but thankful for being given the opportunity to visit this remarkable city for the first time with so much yet to unravel!

The cab service from Lub'd to the airport costs approximately 400 baht in the morning. 300 baht is for the cab and the remaining 80 baht was for toll payment and 20 baht was sneaked into my driver's hand as a token of gratitude for waking up early (or staying up late?).

Bangkok lives up to its name as a 'City of a Thousand Smiles'. Summarising my first Bangkok experience in a few blog entries just doesn't feel adequate. It's only been mere 4 days since I left its Suvarnabhumi international airport, but I've already started to miss the diversity that Bangkok has to offer for art-enthusiasts/art-manipulators everywhere in the world.