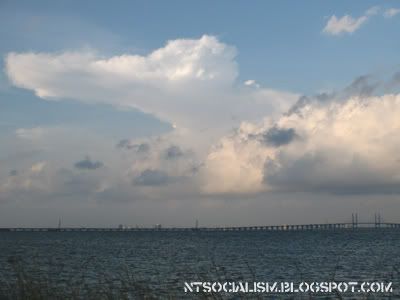 The weather hasn't been kind to most Penangites of late; scorching sunny weather all over with sporadic rain showers felt late at night.

Warded off late night coffee sessions with my brother, this has left me with no option but to stay at home often and focus more on my day job rather than my income-less hobbies. As you may have noticed, I haven't been busy updating this blog. But that doesn't necessarily mean that I am closing shop anytime soon. There's a fist-load of action to commence this May and I wouldn't want my readers to be left out.

So while I draft out entries on what's one to expect this coming May, allow me to disappear once again with a few specially ripped Scandinavian tracks contributed from my brother Zack (on the navigation bar to your right).

I shall be away reading a lot of self-management books in the coming weeks but please be patient while I prepare my imminent return to bloggerland!