Music: Hot Chip - Boys From School (click to download)
"Thank you, thank you, thank you, thank you YS!"

Braving the pulsating heat of KL, I spent a memorable weekend in the capital expecting a rerun of the nights I've spent in Orange Penang. Barring my age and physical condition, it was simply memorable. First off, being given access to the VIP area for this dance event in Espanda Club was too good to be true. After signing into the guest list as 'Snoop Dogg', I stepped calmly into the DJ console expecting hounds of groupies surrounding DJ Lil Tim but the zen-like friend of mine was clearly calm, composed and raring to make a huge impact on the already buzzin' dancefloor at about midnight.

The crowd's enthusiasm was reminiscent of the days when Penang was famous for its clubs rather than its health tourism. However, I have to comment that I noticed a lot of teenagers lurking on the dancefloor these days, mostly excellent native Malay 'Melbourne shufflers'' - isn't the fad getting a wee bit overrated now? Nevertheless, I thoroughly enjoyed the company of former wax pioneer of the Penang clubbing scene (or what's left of it); DJ Odin! He was there to show his full support of fellow former partner-in-crime Tim's setlist even though he looked dead tired from over-partying.

Some snapshots: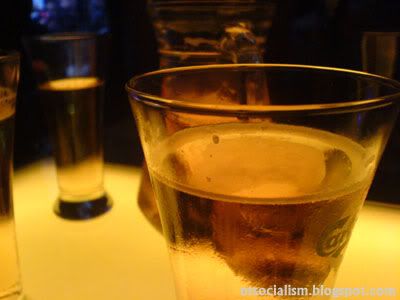 Drinks, complementing the event - I was a little cautious about these.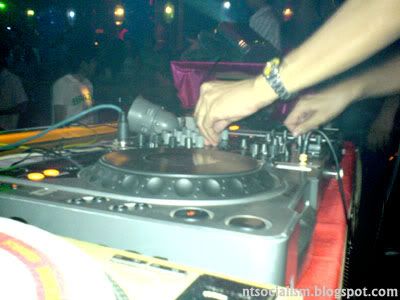 Tim starts his setlist with some housey beats accompanied by some tabla drummer on the dancefloor.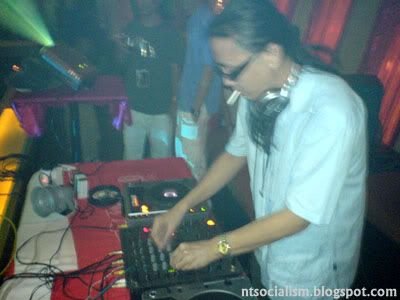 "There ain't no friggin' dance setlist without me sparkin' an owl first, mate!"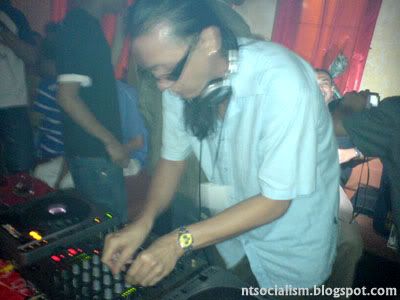 Tim feelin' the crowd and doing the best that he can to sustain the heat on the dancefloor.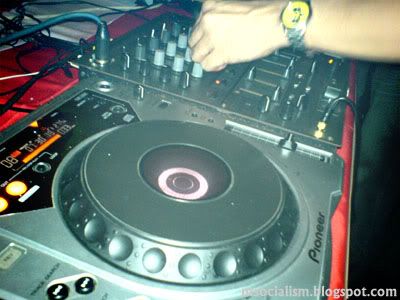 Turntable deck workin' out the magic. Timmy's gonna werk it out!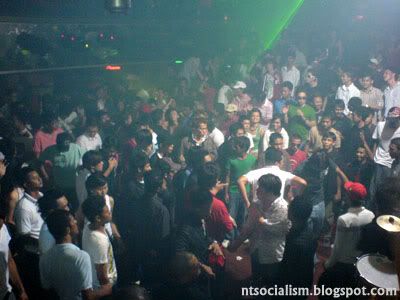 Crowd shows appreciation...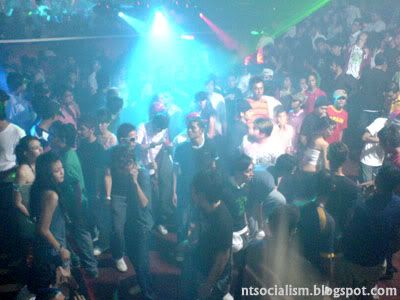 Crowd moves in anticipation...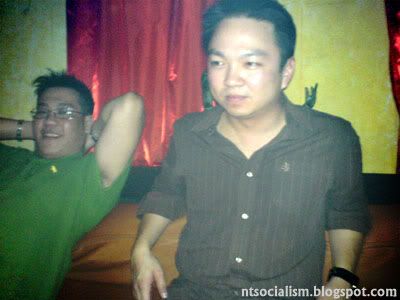 Hello...hello...wot have we got here? Legendary DJ Odin in da houze!!!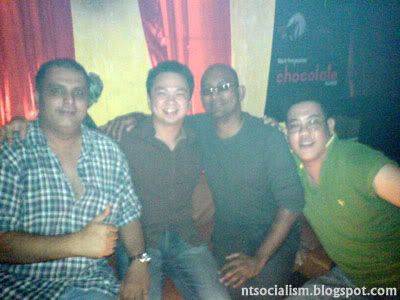 Odin and his bodyguards. Better recognize...