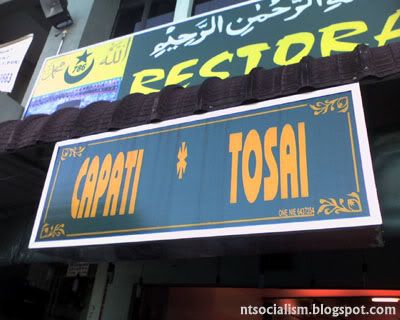 Hailing from the humble villages of Chennai, the light and easy 'roti tosai' has certainly come a long way since its inception as the common Southern Indian's finger food. Be it for breakfast, lunch or tea, the Indian version of the French crepe certainly needs no introduction as the better alternative to fill in an empty stomach minus the high sugar calorie count.

But why is it generally healthier than your usual serving of roti canai? Well, in comparison, roti tosai is made of fine rice powder unlike the roti canai dough which in its origin is simply made out of wheat flour. Plus, in its preparation, absolutely no cooking oil, butter or ghee is needed as it is only steamed on top of the flat frying pan with water.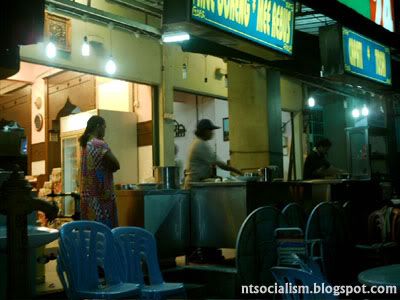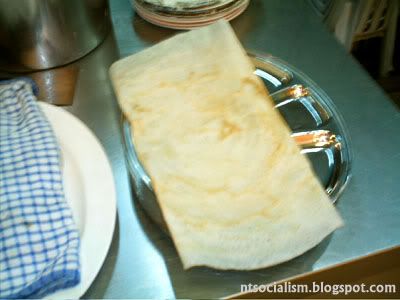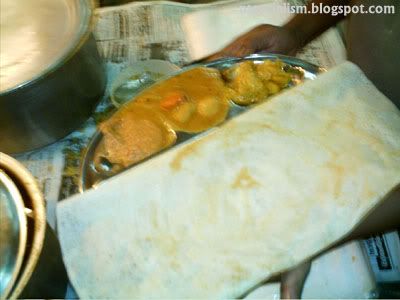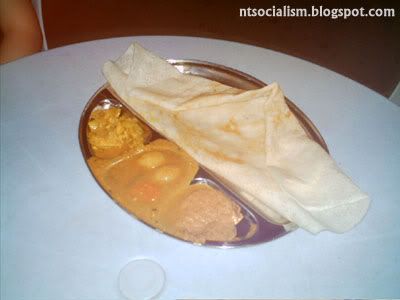 There are various ways to enjoy a good tosai snack. You may opt for the standard tosai; steamed to crisp which costs MYR 0.80. There's also the ghee tosai (MYR 1.20) which may not be suitable for those who are weight-watching (tosai can be addictive!). There are also other tosai mainstays such as the egg tosai (MYR 1.40), onion tosai (MYR 1.00) and spicy tosai (MYR 1.20) which is basically roti tosai garnished with tomato ketchup, onions and strips of chilli.

As for the side-dishes, the vegetarian one consists of dalcha, kuah paruppu (lentil paste) and kuah nyuir (thick coconut milk paste). However, the more adventurous tosai lover would probably differ by having vadai, diced mutton or a dash of curry fish head instead. Personally I fancy having this light snack over a generous plate of lightly fried sardines mixed with onions and tofu as the perfect protein complement!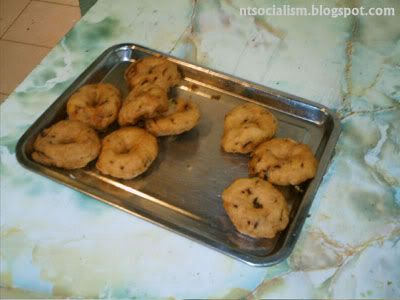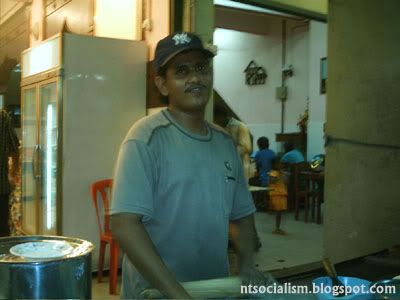 Special thanks to Mr. Abdul Latiff of Restoran Habeeb Mohamed for providing the chance to watch him work and providing me with the info. Restoran Habeeb Mohamed operates two restaurants in Penang. They're located in 288 & 290 Jalan Dato Ismail Hashim, 11900 Sungai Ara, Bayan Lepas and 858-L Taman Seri Indah, 11000 Balik Pulau.