Music: R.E.M. - Why Not Smile (click to download)

After the last blog post, I've been finding my nights relatively longer. Haven't been sleeping appropriately in the past few nights, counting down the days and hours for the big day. The only action that takes my mind away from it all would be eating, gluttonously I might add. Like my cousin Gavin said, "...at least you're well enough to eat, which is one of life's best creature comforts." Absolutely spot on there, Gavster!

Yeah, I know...of all the things I should avoid right now, I should seriously stay off starchy Chinese food especially 'char hor fun' (sometimes pronounced as 'sar hor fun'). Sometimes, there are simple pleasures in life that you just can't live without and that's rings true when it comes to Malaysian food.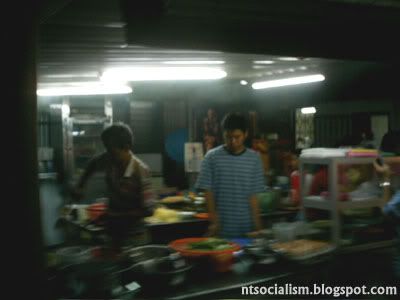 Michelle, Kabian and I went to a Chinese coffee shop-cum-eatery called 'Leong Huat Seng' (418 Jalan Sungai Tiram, 11900 Bayan Lepas, Penang) which is just located off the main road, 5 minutes from the Penang International Airport. The large 'char hor fun' meal that I had is nicely priced at MYR 3.50. You can opt for additional seafood and porky bits if you're into that sorta thing but I requested them to just add more rice vermicelli instead.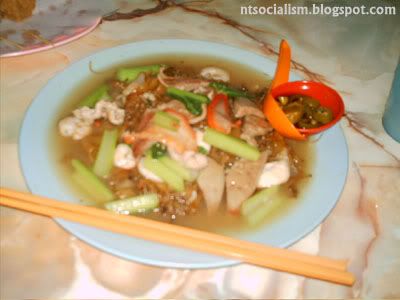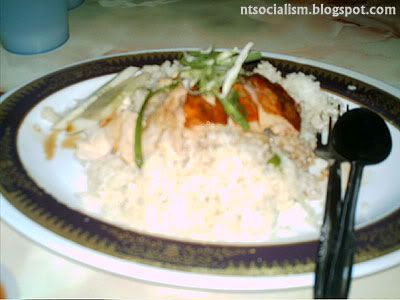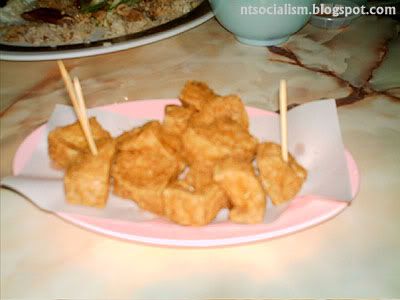 Kabian had his usual dose of Hainanese chicken rice and two servings of fried belacan tofu.



Michelle had 'ee foo mee'.

That's it for tonight. I've gotta head over to the hospital tomorrow morning at 1000 hrs for an appointment with my surgeon. They're scheduling a blood test and preliminary health examination for me.