There are times when you feel that some people have more things to write about when they are nearing their death bed. I know that it's ironic, for me, because I did take life for granted and well, want to be easygoing about the menial stuff that happens to my life.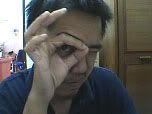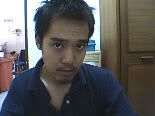 I am a little scared of what may happen post-surgery (Craniotomy). There are things that I can't begin to imagine nor am I able to right now. I've been getting the headaches frequently. Last night, even two painkillers didn't help much. I struggled to sleep all night, shifting from side to side. I kept praying that it'll calm down a little so that I can sufficient rest for the day. I am on a 2-week medical leave from the hospital. I'm not all that particularly worried if my company doesn't want me anymore. There are times when you have to let yourself go of the stress and believe me my job is as stressful as it gets!

Just wanted to remind myself of some things I've always wanted to do in case I forget about them, by no fault my own.

1) Find the time to make peace with my one and only Michelle, no matter how impossible I can be at times. I know she probably doesn't love me as much anymore but I just wanted her to know anyway, if I don't come back, that I love her for all that she is. I get a little angry at times because I think she gets rather inconsiderate for what I'm going through right now. But I love you anyway Mo!

2) Learn French. Boy, have I been delaying this. Procrastinate no more, Brendan.

3) Get a new job if I feel that I can't take the stress anymore. No point torturing myself over a handsome pay.

4) Volunteer myself for something charitable. If the Lord can have mercy for me, what great joy it would bring to His eyes if I were to do the same thing for people in my community?

5) Give praise to the Lord everyday for all the wonderful things that He's given me, especially my parents and friends (you know who you are guys). I believe in life and the miracles that come along with it because of you!

I'll probably add more things later on. I'll leave this post with a little scripture I read through this morning that I found assuring every single time I read it out loud. 1 John 4:15-21:

"Whosoever shall confess that Jesus is the Son of God, God dwelleth in him, and he in God. And we have known and believed the love that God hath to us. God is love; and he that dwelleth in love dwelleth in God, and God in him. Herein is our love made perfect, that we may have boldness in the day of judgment: because as he is, so are we in this world. There is no fear love; but perfect love casteth our fear: because fear hath torment. He that feareth is nor made perfect in love. We love him, because he first loved us. If a man say, I love God, and hateth his brother, he is a liar: for he that loveth not his brother whom he hath seen, how can he love God whom he hath not seen? And this commandment have we from him, That he who loveth God love his brother also."