Music: Sufjan Stevens - Opie's Funeral Song (click to download, thanks Scenestars)

First thing's first. Happy and Prosperous 'Year of the Dog' everybody!




Officially, it's the 4th night of Chinese New Year. A recap of what's happened in the past few days.

Brad just came back from Singapore and everyone was looking forward to that pint of Guinness at the local watering hole. I had some ideas of my own, seeing that the whole clubbing scene is practically dead for the past year (I try my best to avoid the crowds, thank you very much). What's the next best thing? Karaoke!

With a little help of Michelle's camphone, here are some brilliant pictorials to share:


[FILMLOOP LINK]:
http://invite.filmloop.com/x?9Yc1nBtb2EGrTuioQ2-uW13qSlYclNlE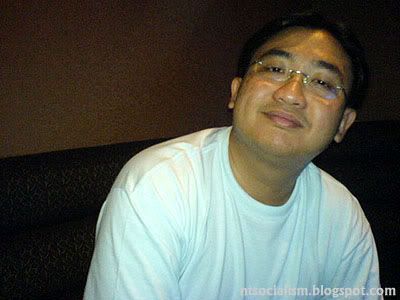 Jason was there! Whoa...it's a rarity to see this fine lad make an appearance!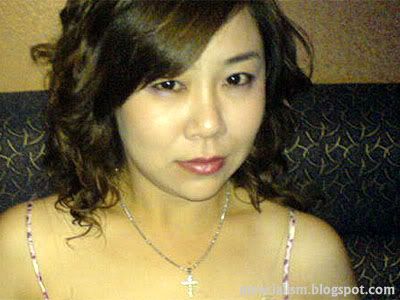 Mo was there too!



Thean Soon and Brian, most likely crooning to a Beatles' track.



Mo and Jason strike a pose.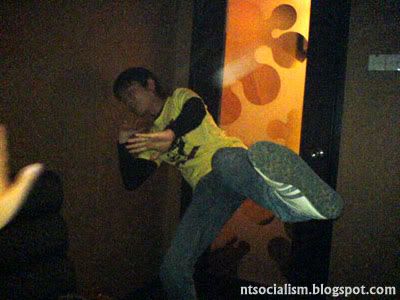 "Everybody was kungfu fightin'!" - Braddie showin' off his Adidas sneakers!



Before the mess...



Where's everybody?!



Brad and Jason setting up our 'Prosperity Toss' fondly known as 'Yee Sang'.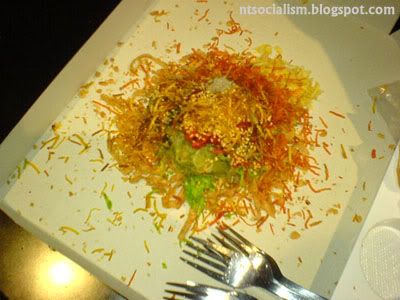 Another snapshot during our 'Yee Sang' tossing.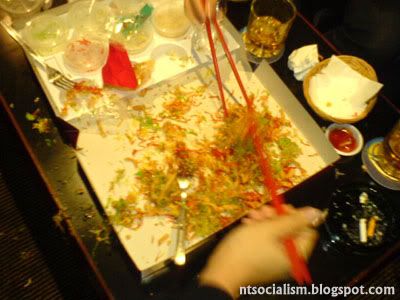 Urgh...talk about 'giving it too high a toss'!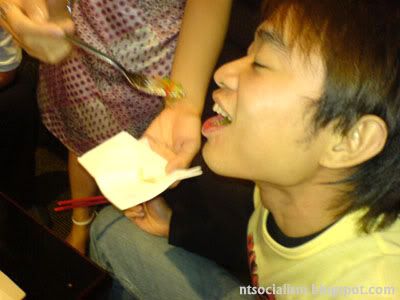 Brad enjoying being fed...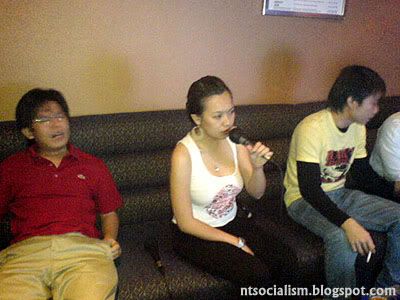 Catherine singing some Jackie Cheung song in English. Urgh!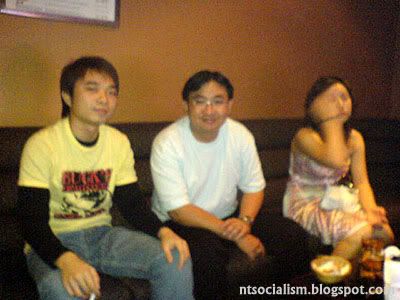 Brad and Jason havin' a go at the photographer.



Thean Soon looking relaxed...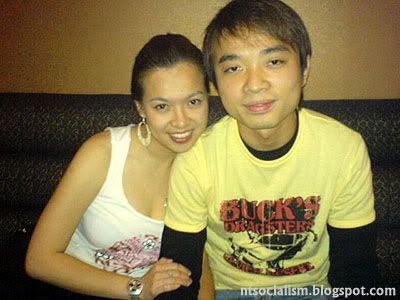 Aww...Catherine and Brad lookin' lovey-dovey!



Two honourable guests...Mary and Diana (hope I got the names right!)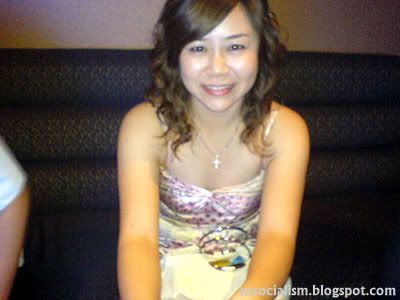 Michelle posing pretty all night...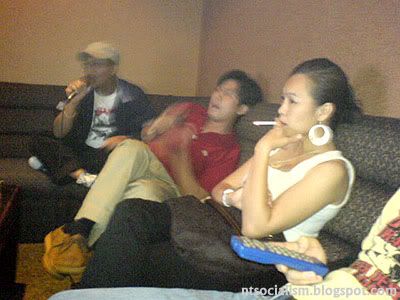 A very cool shot of Catherine smokin' a cig.



This shot speaks for itself...way to go Brad. :)