Music: U2 - New Year's Day (click to download) / Miss Kittin - Live @ Flex, Vienna (15 Nov 2005)

Special dedicated track: Roger Sanchez Feat Gto - Turn On The Music (Axxwell Remix) (click to download) | This one's for you Lil Tim!

New Year's eve. How do I begin to reflect on the things that have happened in 2005?

The last massive pixel post I've done...I've sincerely regretted it because of the considerable waste of bandwidth posting images of someone I've come to know of her true hypocritical colours. This time around, the end of the year was celebrated with people whom I've known all my life as a youth and I can put a little bit of faith on unlike some circles who can backstab you at any possible opportunity.

Enough of my cynical ramblings! It's 2006!

Spanning across two great nights which started with Friday's pre-New Year's eve dance party at Chic, courtesy of the mighty turntable skills of Ray Soo of Zouk KL, who kindly decided to drop by and sparked the mundane 'r&b fixated' Penang clubbing scene a little. I just couldn't believe my ears when I entered Chic with my mate, Lil Tim grinning wildly at me because I know that he knows that electroclash music is the good 'shit'! :) Ray Soo is arguably one of my favourite club DJs at the moment. Thumbs up to ya mate!

Unlike all New Year's ever parties that I've been to, tonight's event was simply magnificent. Hundreds (probably in the thousands...I didn't really bother to keep count) of Penangites and ex-pats gathered just outside the TESCO supermarket in E-Gate to witness one of the rarest outdoor rave parties ever held in our quiet little island.



__________________________

Managed to grab a lot of pictures that night. Here's the massive pictorial post that I was talkin' about.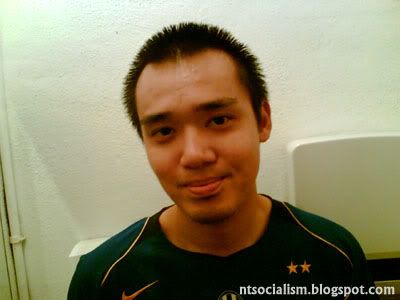 Getting ready for the pre-party at Chic!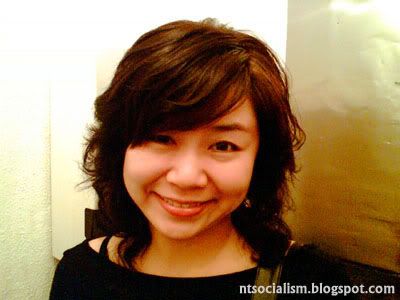 Mobit's gettin' ready for the funk too...



Another Mobit shot.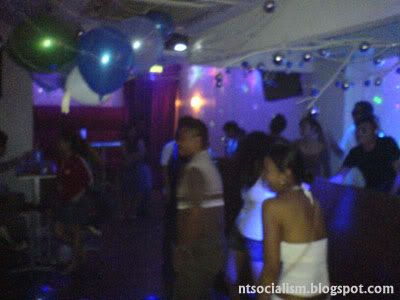 It ain't too crowded eh?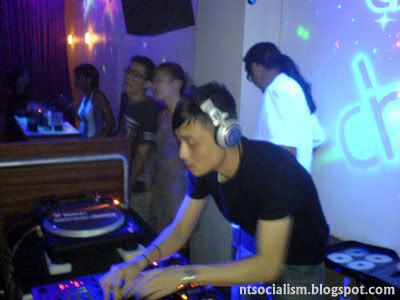 Ray Soo, behind the decks!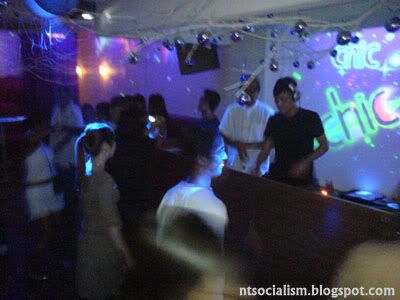 Electroclash-meister! All the way from Zouk!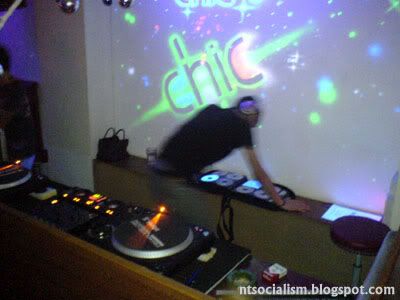 Lookin' for his Fischerspooner stash I suppose? Heh!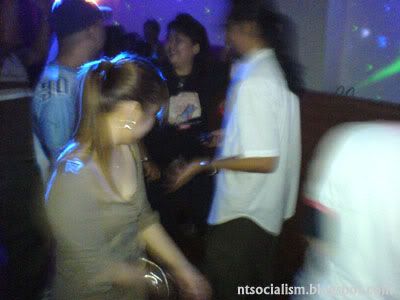 Alicia doing the Melbourne shuffle?!!?



Mobit clearly dressed for success...plus with a brand new hairdo!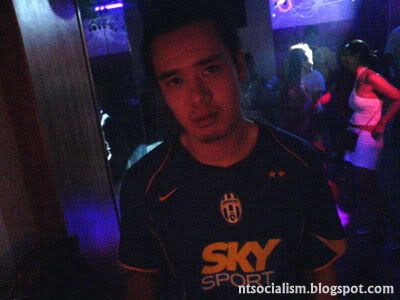 Ok this is me...not looking too happy...I think the beer's too warm or sumfin...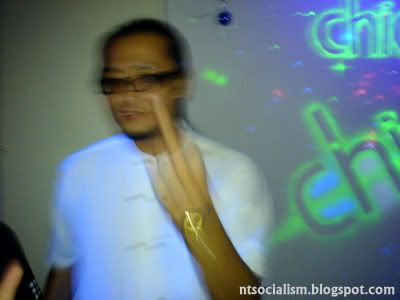 Lil Tim flippin' the birdie to the cameraman...goddamnit!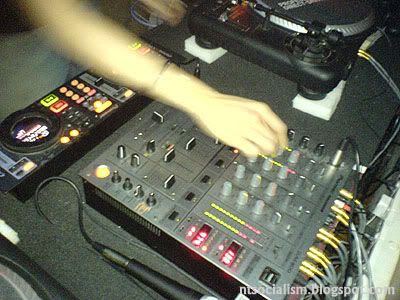 Another shot of Ray Soo masterminding the night's event.