Music: Editors - Escape The Nest (click to download)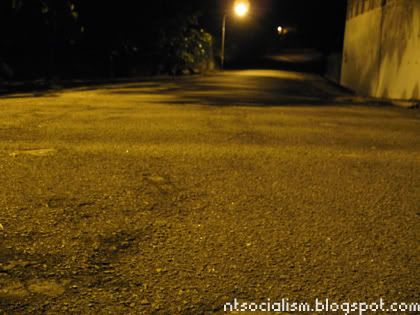 There are times when I wish that I could be strangers with Penang. Wouldn't it be nice to have a case of dyslexia and forget about the people, the places, the streets, the little crevices that make the island. Soon enough, I will leave this country like an alien - rejected by its stepmother. Being a Malaysian Chinese, I virtually have no place in this country to create changes as my job is merely to initiate continuous suckage off it. A parasite some may say. But years before this, my ancestors were known to symbiosis specialists. How times have changed after 50 years of independence.

I have a few destinations in mind; first there's Vietnam. And then there's neighbouring Singapore. Not much to choose from, is it? Either way I go, I wouldn't know if there's any good prospects out there. But I have to fight on. Fight on the good fight. What else would I be doing if not to struggle for financial independence? More than a handful of people have always intrigued me with Vietnam; where it's all happening next in this region. See the world while you're still healthy and sane, they say.

As cliché as it may sound, God has never once wavered in His plans for me. I've completed almost everything that I've planned out for in 2007 despite some turbulent times. Whatever the case, I've been blessed to have experience so much this year. It could have a major effect on what's to happen in 2008.

Thank you blog readers for your wonderful support for the past 12 months. Forgive me in kind if there has been any errors on my part. May the year ahead bring glory, love and everything that's nice in your lives.