Music: Guillemots - Who Left The Lights Off, Baby (click to download)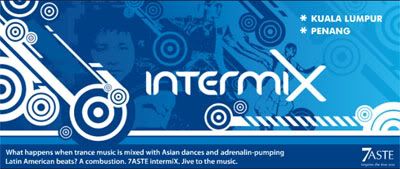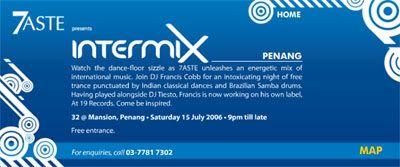 After the World Cup, the world was back at its feet again; their dancing feet. I probably wouldn't as far to call it a success but Intermix, a Mild Seven 7aste event held at 32, The Mansion was certainly a trendy welcome to the already tired out clubbing scene in Penang. Members of the blogpress; Lil Tim and I were there to catch DJ Francis Cobb perform in front of an island crowd.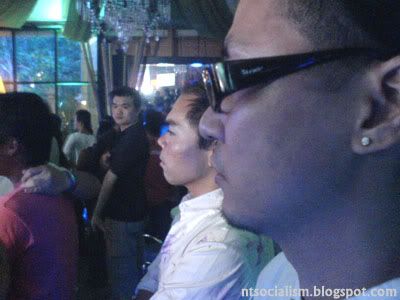 Expectations were set high but we sorta had the hunch that this was going to be a trance music event. What threw us aback was the logistics involved in getting the event started. And there's the human resourcing too! There must have been twenty to thirty Mild Seven hostesses walking around the vicinity promoting death sticks all night long.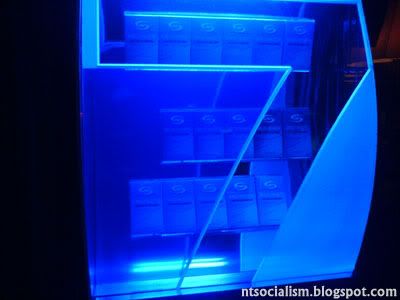 Lit and set in blue, this outdoor event makes up for its lack of concern for the masses (rather expensively priced beer and poor air-conditioning) by showcasing traditional and modern dances fused by percussionists with the beats of tablas, bongos and Reinhard Voigt. The DJ consol itself was a spectator's delight brimming with flourescent blue and designed to look like an alien was literally spinning in a flying saucer!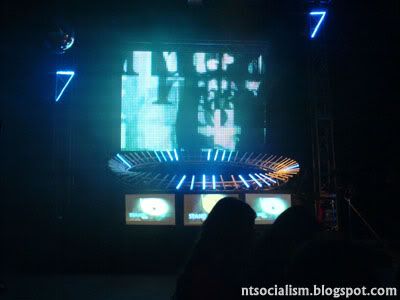 Click on image for a larger res image.

Traditional Tamil dancers took their bow right before the Mild Seven-styled 'harajuku girls' came on and pumped some soul into this event.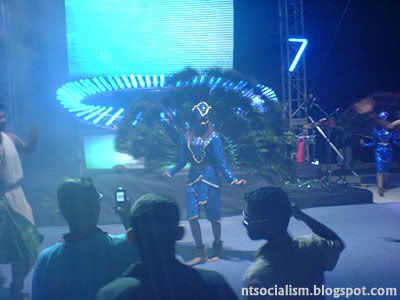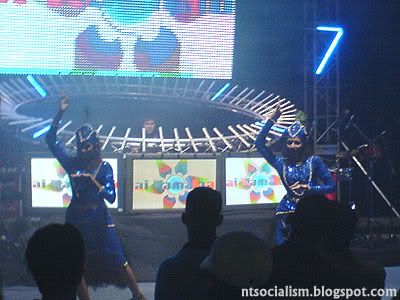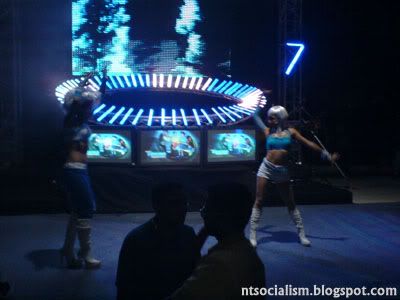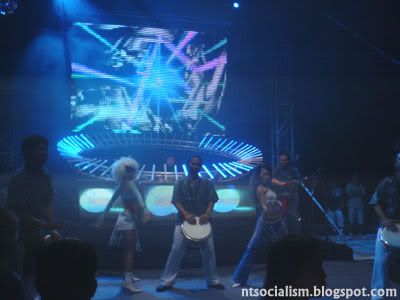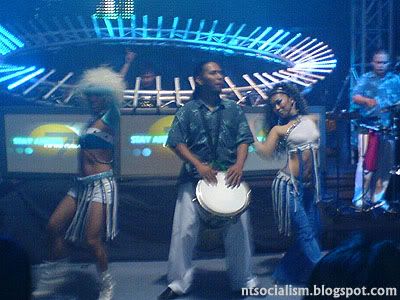 Demoted to the background as a mere observer of things, I would stereotype Penang clubbers into two categories now; the clueless and the showy, mostly Melbourne shufflers. We were basically surrounded by a swarm of the former - a mirror reflection of how passionate clubbers are in the city of Kuala Lumpur. After watching the dance performances akin to Basement Jaxx's 'Romeo' video, we took off after a shortwhile - realising that there was a better party elsewhere, Jungle Jerry's @ the Lounge.