Music: Coldplay - Fix You (click to download) / Go see the video at coldplay.com

Helene told me that she's got a life-sized poster of her being displayed in Prangin Mall under the Milan Bridal promo booth. Here are a few snapshots along with some random pictures that were taken during the past week or so. As usual, not so modem friendly and please wait a moment for the images to load.

* Note: What a con job...apparently Helene didn't even get paid for the photoshoot!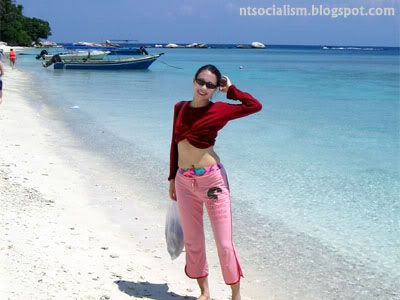 Helene enjoying the sun at Pulau Perhentian. Sunblock not shown.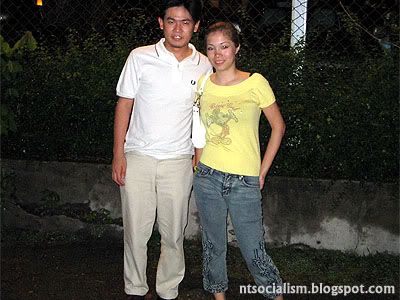 Brian and Madelene posing in front Area 51.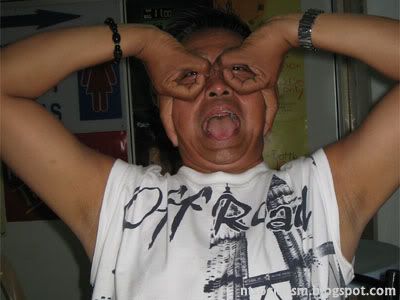 Now why does this pic make me think of Butch Vig?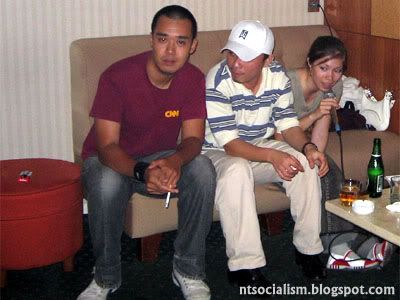 At the Penang Flying Club karaoke with Brad and Madelene.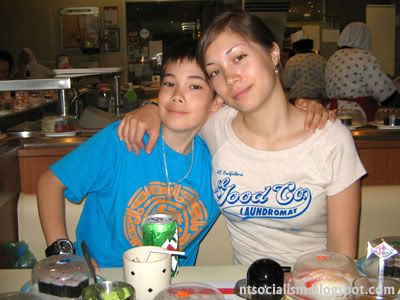 Eddie and Madelene enjoying Japanese at Sushi King, Gurney Plaza.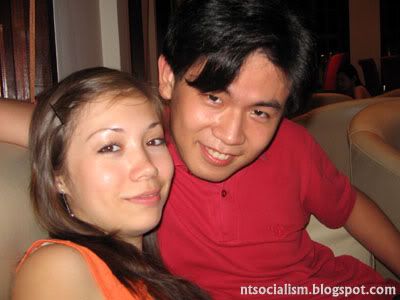 Madelene and Brian at Sega Fredo.



This is NOT what you think it is!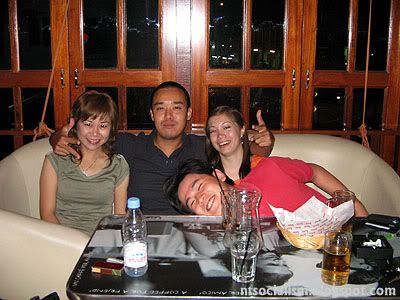 P.I.M.P. (minus the guy in red!)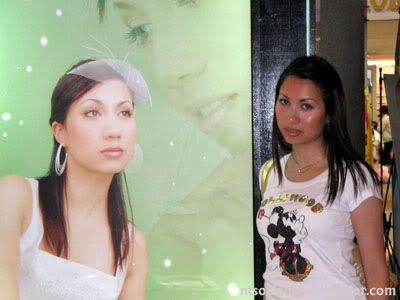 'I didn't get paid for this!' exclaimed Helene.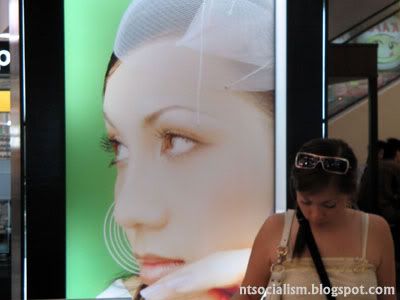 Madelene checks in on other pictorials modelled by Helene in Prangin Mall.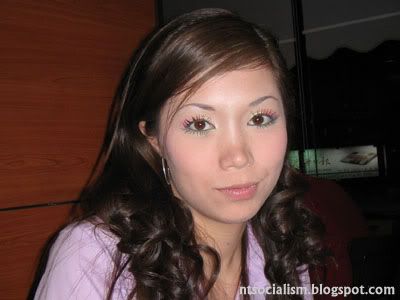 Madelene looking pretty as always! :)



Eddie teaches Brian some ways to kill off computer generated terrorists.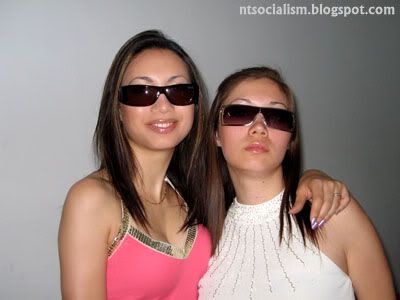 D i v a s s s s s. . .



A light-hearted moment with Brian, Brad and Madelene. Not sure who the joker is!



Another scenic snapshot of Pulau Perhentian; this time of the hotel.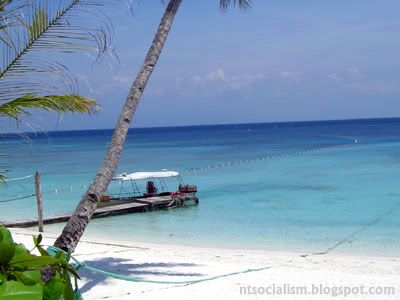 You gotta be there...simply a breathtaking beauty away from it all.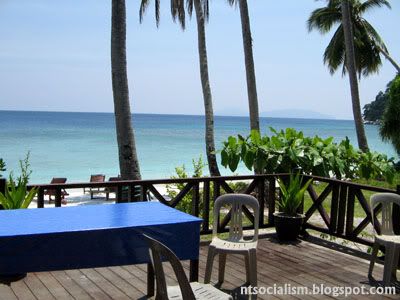 The heat was scorching but we had the comforts of this chalet-like restaurant to thank for.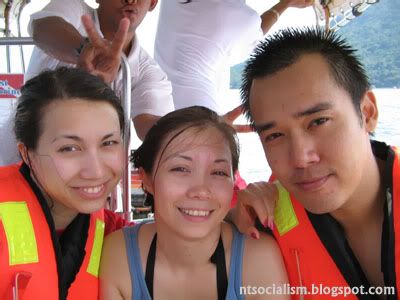 All huffin' and puffin' after our snorkelling session!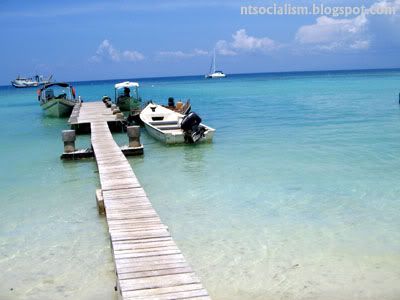 The dock at Pulau Perhentian.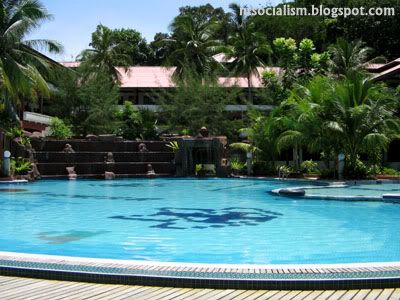 Awana Resort's swimming pool. Danish chicks not featured.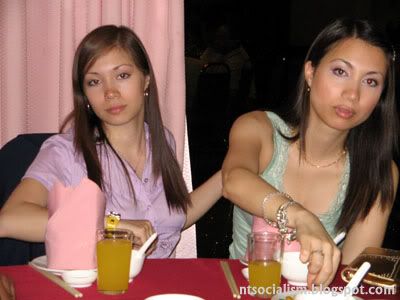 Was this supposed to be a pose? Hehehe!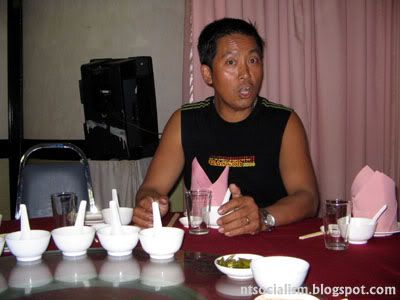 Uncle Joe as his usual cool self.