Helene, Madelene, Brad, Michelle and I were at Oriental KTV on Friday night. These were some pictures taken throughout the whole evening. We had a wicked time although some of us got a little drunk afterwards! All in all, great fun and we hope next weekend will be even better...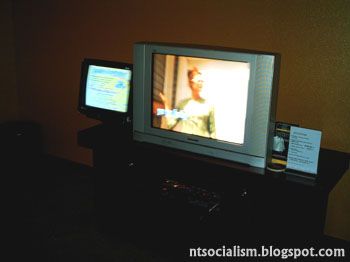 Them karaoke vids...spankingly lame ;)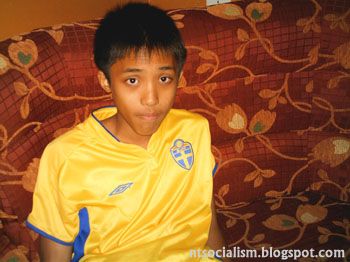 My brother, clearly a Zlatan Ibramovich fan.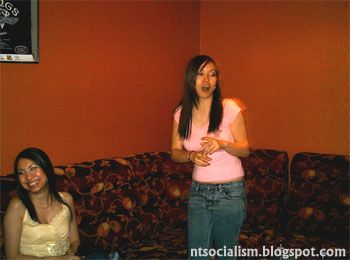 Madelene singing a J. Lo song.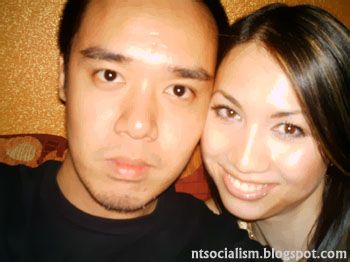 Helene and me.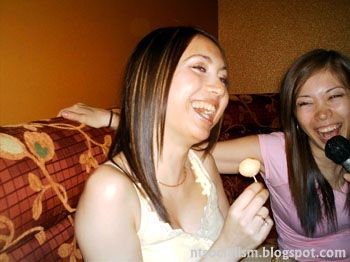 Helene: "Ooohh...I love 'balls'...anything round and of substance!"



Essential karaoke side-orders.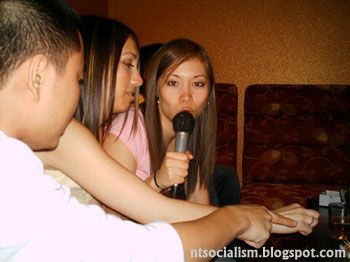 Mwah!



Definitely drunk or somewhere thereabouts.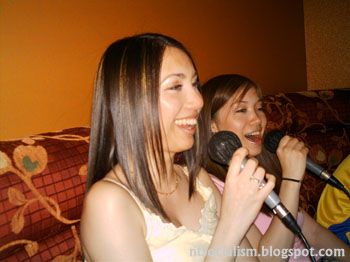 My cousin sisters belting out some Madonna track.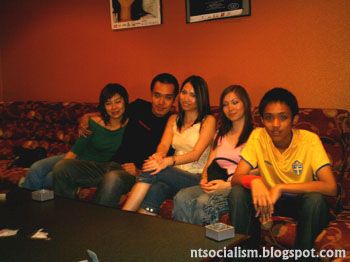 Happy family...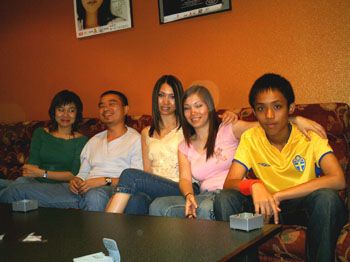 Brad steals the limelight!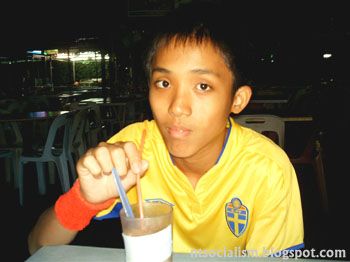 Kabes havin' a cuppa!