If there's one piece of advice I would give myself, never have dinner with 5 massive dishes for the dinners only intended for two. Michelle and I had the most delicious and not to mention relatively cheap dinner for two over at Sungai Ara in a chinese restaurant called 'Guan Lin'. A good mix of steamed fish, poultry with belachan paste, steamed tofu with fried eggs, tom yam soup with gigantic tiger prawns and fried mixed vegetables.
I didn't get pictures taken of our dishes but here are some with Michelle really concentrating on her food!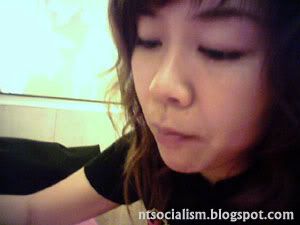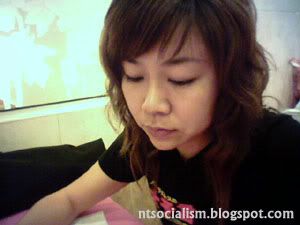 Spent the afternoon having brunch over at Kassim Mustafa's.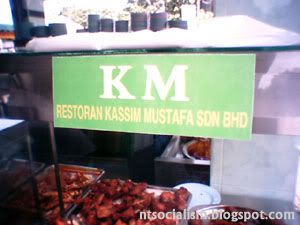 It's one of those famous 'nasi kandar' restaurants in Penang. Believe me, we have at least 5 top notch ones and it takes a real food expert to separate the five. I've pretty much given up on the service standards of Pelita Samudera. They've been bringing in crappy Madras cooks...the food tastes a lot shittier than before in a 'we've-just-microwaved-this-2-day-old-chicken-breast' kinda way. Where I get my grub, I want a motherfuckin' 'service with a smile', ya hear?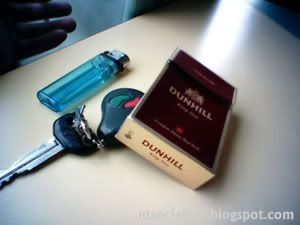 Had a smoke afterwards of course!

Anyway here are a few pictures of fine dishes that I've sampled: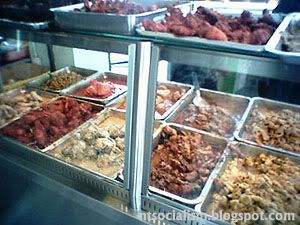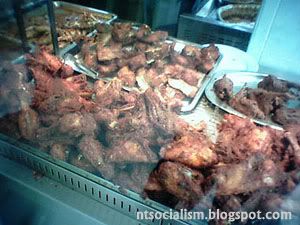 In regards to Nokia cellphones, oh my God. I can't believe I've just found about this one today!
I've been saving a hefty budget to purchase a brand new phone. It was going to be the Nokia 7270 but now that this one's in the works, I think I can wait a little bit longer.

Read more information about the Nokia N-Series here. More pictorials on this beauty over here. This definitely has to be on my Amazon Wishlist. *chortle*